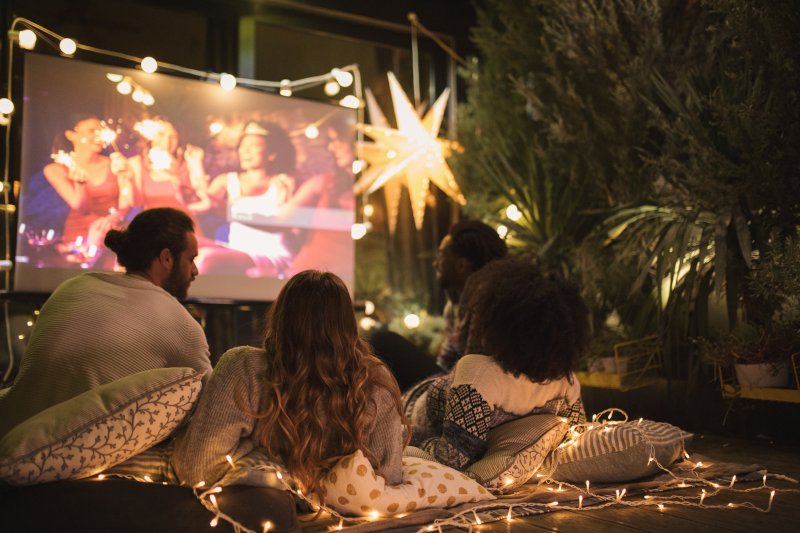 Join us for tacos at PazNaz before a viewing of The Greatest Showman at Victory Park! Grab your blanket, invite your family and friends, and join us for a 2-part event: dinner and a movie! Over our meal, we will have the privilege of hearing from alum and film music orchestrator Larry Rench (77). Following our taco dinner, we will head over to Victory Park for a movie under the stars, put on by Street Food Cinema!
Alumni Spotlight: Larry Rench (77) is a film music orchestrator who has worked on hundreds of films, television shows, video games and concerts over the last 30 years. His career highlights include orchestration for Shirley Walker (Final Destination 1-3), Hans Zimmer (Backdraft), Michael Kamen (X-Men), John Williams (Harry Potter and the Sorcerer's Stone), and most recently Alexandre Desplat (The Secret Life of Pets 2).
Los Angeles Event Schedule
6 p.m. Tacos and Q&A with Larry Rench at PazNaz
7:15 p.m. Depart for Victory Park (7 minute drive; Transportation is not provided.)
8:30 p.m. The Greatest Showman under the stars!
Cost:
Dinner & Movie: $18
Dinner: $10
Movie: $12
Tickets subsidized by the PLNU Alumni Association
Register by May 17th and save 20%!

More information on the movie can be found at: streetfoodcinema.com/the-greatest-showman